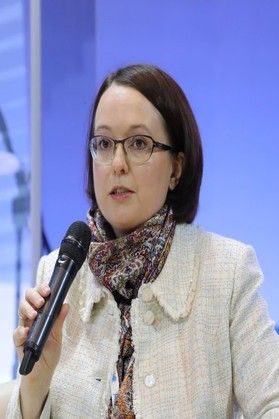 Dr. EKATERINA KOLDUNOVA
Dr. Ekaterina Koldunova is Associate Professor at the Department of Asian and African Studies, Moscow State Institute of International Relations, the MFA of Russia. She holds a Ph.D. (Cand. Polit. Sc.) in International Relations. She is the Deputy Editor-in-Chief of Russian Comparative Politics journal. Dr. Koldunova has published in Russian, English, Italian and Chinese on regional transformations and security, international relations in Southeast Asia, Russian foreign policy in Asia, political systems of Southeast Asian states. Her recent books include Security in East Asia: New Challenges (Moscow: Navona, 2010, in Russian), Socio-Political Thought, High Technologies and Science Development in the Major Asian Countries (with Sergei Lunev, Moscow: Academia, 2015, in Russian), Framing Asian Studies: Geopolitics and Institutions (Singapore: ISEAS, 2018, co-edited with Albert Tzeng and William L. Richter). She has contributed to peer-reviewed journals such as International Relations, Asian Survey, International Studies Perspectives and Journal of Political Power.

The topic and an abstract (about 500 words) of paper
Topic: "Russia and Southeast Asia in the international blue economy competition: prospects for cooperation, implications for the South China Sea"
A statement/a quote that transfers your message in the Conference that we can tweet or post on the event's official website
For Russia and ASEAN the blue economy can become an important source of economic growth. At the same time, its development face important political, economic and legal challenges. Being able to look beyond these challenges and to take into account the competitive advantages of each other may help Russia and Southeast Asia to mutually enhance their blue economy capabilities. Such kind of cooperation may also help to reduce the political and economic tensions in the South China Sea.