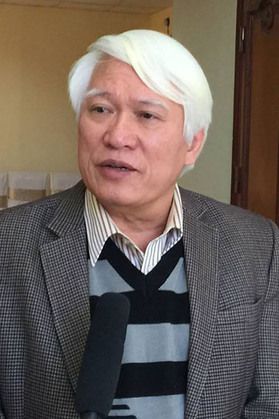 Prof. NGUYEN CHU HOI

Nguyen Chu Hoi, Retired Assoc.Prof.Dr. of Vietnam National University (VNU) and is Standing Vice-Chairman of Vietnam Fisheries Society (VINAFIS). His main activity areas are coastal and marine science and governance policy. Mr. Hoi received BSc (1974) in VNU, the PhD degree in natural science in University of Warsaw, Poland (1984), professorship in 1996 and academic title of national high-level researcher in 2001.
Dr. Hoi was Former Director of: Haiphong Institute of Oceanology (HIO) during 1989 - 2000; former Vice-Director and General Director of Vietnam Institute of Fisheries Economics and Planning (VIFEP) (2001 – 2007); former Deputy Administrator of Vietnam Administration of Seas and Islands (2008 - 2012). He was also a former Chairman of some ASEAN Marine Bodies such as: ASEAN-COST Subcommittee on Marine Sciences and Technology - SCMSAT (1998 - 2001); ASEAN Working Group on Coastal and Marine Environment-AWGCME (2001 - 2011). He is also a member of Steering Committee of Global Ocean Forum (GOF) since 2004. The Chief Editor or Member Editorial Board of some National Journals in Vietnam on marine S&T; Editorial Board member of Elsevier International Journal on Ocean & Coastal Management (2005-2008). He also was a task-leader of over 50 projects, has some 46 published books and 235 published papers in oversea and domestic journals and proceedings (author). Dr. Hoi has participated in a number of national, regional and international fora and events on coastal and marine affairs. He was a former national focal person of PEMSEA, COBSEA, IUCN MFF and is a NCB member of UNDP GEF SGP Vietnam.