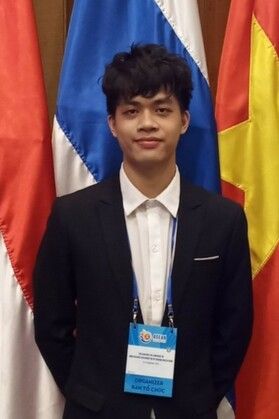 Mr. Nguyen Huy Son
Diplomatic Academy of Vietnam
Nguyen Huy Son is a fourth year student from Faculty of International Communication and Culture, Diplomatic Academy of Vietnam (DAV). He is Vice President of Students' Research Association, named Galileo Society, a gathering of young researchers who are passionate about carrying out in-depth research on foreign affairs and international politics issues.
He also currently serves as Communication Manager of ASEAN Youth Organization Vietnam (AYO), which is a youth-led organization aiming at empowering Vietnamese youth and endowing them with opportunities to work toward proposals addressing ASEAN's issues.
His main research interests focus on China study, journalism and cultural diplomacy. Son has published several research papers on the above topics. He is currently working as research assistant to the Bien Dong (South China Sea) Institute for Maritime Studies, Diplomatic Academy of Viet Nam.