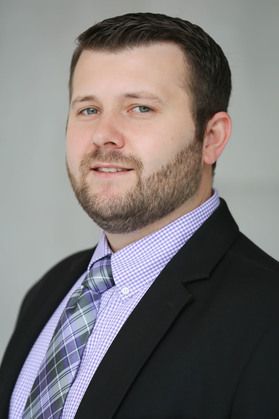 MR. GREG POLING
Southeast Asia and director of the Asia Maritime Transparency Initiative at CSIS

Gregory B. Poling is a senior fellow for Southeast Asia and director of the Asia Maritime Transparency Initiative at CSIS. He oversees research on U.S. foreign policy in the Asia Pacific, with a particular focus on the maritime domain and the countries of Southeast Asia. His research interests include the South China Sea disputes, democratization in Southeast Asia, and Asian multilateralism. Mr. Poling's writings have been featured in Foreign Affairs, the Wall Street Journal, Nikkei Asian Review, and Foreign Policy, among others. He is the author or coauthor of multiple works, including The Thickening Web of Asian Security Cooperation: Deepening Defense Ties Among U.S. Allies and Partners in the Indo-Pacific (RAND Corporation, 2019), Building a More Robust U.S.- Philippines Alliance (CSIS, August 2015), and A New Era in U.S.-Vietnam Relations: Deepening Ties Two Decades after Normalization (CSIS, June 2014).

---
SESSION I (PLENARY):
SOUTH CHINA SEA STATE OF AFFAIRS: THREATS, RISKS, AND OPPORTUNITIES
A Brittle Status Quo in the South China Sea
Mr. Greg Poling

The South China Sea disputes have entered an important new phase defined by several mutually reinforcing trends. First, China's completion of most major infrastructure at its artificial island bases in the Spratly Islands has since the end of 2017 allowed it to project power short of military force in a continuous manner throughout the entirety of the South China Sea. Second, Beijing has managed to defang any threat of multilateral diplomatic pressure. And third, those parties still interested in pushing back on Chinese assertiveness—primarily Vietnam and external actors like Australia, Japan, the United States, and some European countries—have been unable to regain the initiative they held briefly in 2015-2016 when international opinion swung decidedly against Beijing due to its island-building campaign and the Philippines' arbitration case.
This is not, however, a stable status-quo. This paper focuses on the coercive aspects of China's strategy, but it is important to recognize how it interacts with the diplomatic processes. The coercive forces Beijing has unleashed seem very likely to lead to violence at some point. And its diplomatic game will eventually run out of steam, largely because it plays on Southeast Asian expectations while deferring substantive negotiations in order to keep talks going without admitting China's unwillingness to make compromises. These two factors will likely feed on each other—a clash may lead to a diplomatic breakdown, which in turn could prompt greater adventurism at sea, and so on. This dynamic might already be emerging in Sino-Vietnamese relations. The major question is not whether the currently brittle status quo will shatter; it is whether those parties still interested in the South China Sea will be positioned to seize the initiative when it does.