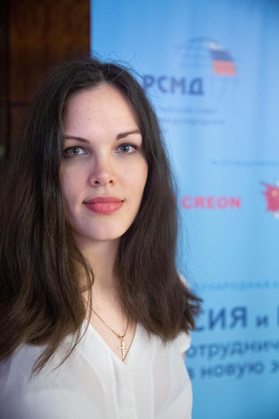 Ms. Ksenia Kuzmina
Program Manager (Head of Program) for Asia Pacific at the Russian International Affairs Council.
Ms. Kuzmina graduated from Moscow State Institute of International Relations under the Ministry of Foreign Affairs of Russia (MGIMO University) with an MA in International Law.
Ms. Kuzmina has authored and edited several RIAC reports and working papers related to Russia's ties with Asia Pacific and South Asian states, notably with Japan, India, China and South Korea, as well as multilateral collaboration in the Arctic region. As part of her duties at RIAC, she organized numerous major international conferences and Track 1.5/2 dialogues on a similar range of topics.
Research interests include: law of international organizations, relations between national and international law, Russia's foreign policy in Asia, regional orders in Eurasia, and interests of non-regional players in the Arctic.