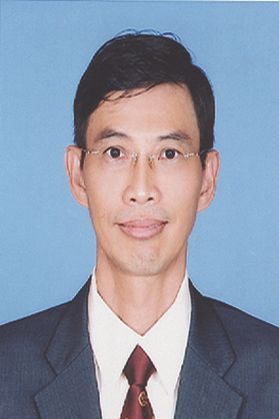 ANG CHIN HUP
Commander (Cdr) Ang Chin Hup (R) is a senior researcher at the Centre for Maritime Economics and Industries, Maritime Institute of Malaysia (MIMA). A graduate of Britannia Royal Naval College, United Kingdom, Cdr Ang is a former naval officer with the Royal Malaysia Navy (RMN), which included several years with Ministry of Defence and a year's stint with the United Nations.
Cdr Ang's research interests are in maritime economics, transportation, connectivity and geopolitics. As a maritime economist, he spoke in international conferences both in Malaysia and abroad. He presented topics on transportation connectivity for Cambodia, Laos, Myanmar, Vietnam – Thailand (CLMV-T) countries organised by the United Nations Economic and Social Commission for Asia and the Pacific (UN ESCAP) in Bangkok, Yangon and Vientiane. In geopolitics, he represented Malaysia in the Asia Pacific Economic Cooperation (APEC) meeting in Taiwan and the Indian Ocean Rim Association (IORA) meetings held in Indonesia, South Africa, and India. Cdr Ang is also a regular speaker at the World Ocean Summit held in Qingdao, Huangdao, and Weihai in Shandong Province of China.
Cdr Ang is a multi-disciplined maritime researcher. As a researcher, he presented papers on maritime-related topics in Cambodia, China, Comoros, India, Pakistan, Taiwan, and Vietnam. With a keen interest in maritime history, he spoke on Admiral Zheng He's heritage trail in Melaka and the Maritime Silk Road in Guangzhou, China. As a trainer, he conducted ports and shipping training for the Malaysian Technical Cooperation Program (MTCP), the China Malaysia Port Alliance (CMPA) and the Indian Ocean Rim Association (IORA). He is also a maritime consultant for a maritime industrial project in Malaysia.
Cdr Ang has a Bachelor of Business from the RMIT University in Australia and a Master of Science in Engineering Business Management from the University of Warwick, United Kingdom. He holds two diplomas, from the University of Malaya and Malaysia Institute of Management. He also attended courses on the Balanced Scorecard and Resource Management in the United States and Canada, respectively.
Cdr Ang likes to write and travel. His career in the RMN and MIMA brought him to several continents in the world. His experience in the United Nations Mission for the Referendum in Western Sahara (MINURSO) is featured in the Memoirs of the Malaysian Armed Forces Veterans.