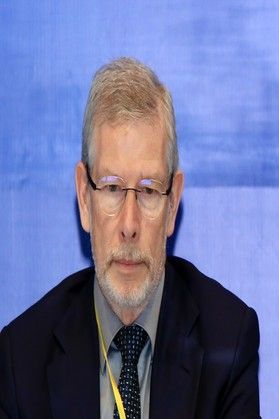 Prof. Dr. ERIK FRANCKX
Prof. Dr. Erik Franckx is Full-time research professor, Vrije Universiteit Brussel (V.U.B.) and acting President of the Belgian Society of International Law (2017 - ).
He holds moreover teaching assignments at the Université Libre de Bruxelles; Brussels School of International Studies (University of Kent); Institute of European Studies (V.U.B.); Sorbonne Université Abu Dhabi, United Arab Emirates; and the University of Akureyri, Iceland as well as an honorary professorship at the Nelson Mandela University, Port Elizabeth, South Africa.
He is appointed by Belgium as: expert in marine scientific research for use in special arbitration under the 1982 United Nations Convention on the Law of the Sea (1982 Convention) (2004 - ); expert in maritime boundary delimitation to the International Hydrographic Organization (2005 - ); member of the Permanent Court of Arbitration (2006 - ); arbitrator under the 1982 Convention (2014 - ).
He served as a consultant to governments, international, supranational and non- governmental organizations. He was legal counsel on behalf of the Netherlands in the Arctic Sunrise Arbitration against the Russian Federation (2013 - 2017). For publications, see https://www.vub.be/people/erik-franckx.