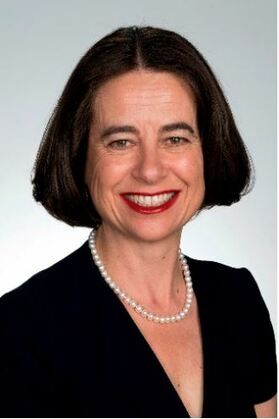 H.E. Amb. Robyn Mudie
Australia's Ambassador to Vietnam

Ms Mudie is a senior career officer with the Department of Foreign Affairs and Trade and was most recently the founding Executive Director of the Diplomatic Academy.

She has previously served overseas as Australian HighCommissioner to Sri Lanka and Maldives; DeputyPermanent Representative to the United Nations(Geneva); First Secretary, UN Permanent Mission, New York; and SecondSecretary, Hanoi. In Canberra Ms Mudie has served as Assistant Secretary,Public Diplomacy Branch; Assistant Secretary, Information Resources Branch;and Director, Strategic Policy Section.
Ms Mudie holds a Master of Southeast Asian Studies from the University ofHull; Bachelor of Arts (Honours), from the University of Adelaide; and aGraduate Diploma (Foreign Affairs and Trade) from the Australian NationalUniversity. Ms Mudie is a Vietnamese speaker who has studied Vietnamese atthe RAAF School of Languages (1992), the Foreign Languages School, Hanoi(1993) and the Diplomatic Academy (2019).