Logistic Information
VENUE: Intercontinental Hanoi Landmark72
Grand BallRoom (5th Floor)
Pham Hung Street, Hanoi, Vietnam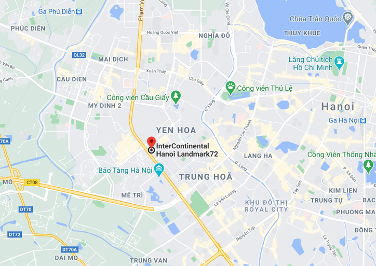 Map of the Grand BallRoom
IN-PLACE REGISTRATION, IDENTIFICATION BADGES AND MATERIAL PACKAGE
A registration counter will be set up for registration before the opening of the Conference.
A badge and a package of booklet and proceeding will be handed over to every participant upon completion of registration and verification by the conference staffs at the registration counter.
TIME AND VENUE FOR REGISTRATION
08.00 AM – 08.30 AM, 16 November 2020 in front of Grand BallRoom of the Intercontinental Hanoi Landmark72.
DRESS CODE
Formal business attire is required for the Opening Session.
For other sessions, business casual is appropriate.
INTERNET
Wireless Internet is available at the Conference Hall.
ELECTRICITY
The electric current is 220 Volt AC throughout the country. The electric plugs and sockets are designed for two round/flat pin plugs. It is recommended that participants bring their own adaptors to comply with the electric current and plugs.
TIME MANAGEMENT DURING SESSIONS
Each session will last around 1 hour and 15 minutes (except for the Special Session: Young Leaders' Perspectives which will last for 30 minutes).
Each panelist has 7-8 minutes to present his/her paper.
Other participants have maximum 2 minutes each for comments and questions.
Other decisions will be made by the Moderators.
CONFERENCE CONTACT POINTS
- For general information
- For online participants
- For international participants
- For Vietnamese participants