About the SCSC 12
The Diplomatic Academy of Vietnam (DAV), the Foundation for East Sea Studies (FESS), and the Vietnam Lawyers' Association (VLA) are pleased to host the 12th South China Sea International Conference titled: "Maintaining Peace and Cooperation through Time of Turbulence", on November 16-17, 2020 in Hanoi, at:
The Grand Ball Room (5th Floor), Intercontinental Hanoi Landmark 72
Pham Hung Street, Nam Tu Liem District, Hanoi, Vietnam.

For over a decade since its inauguration in 2009, the Conference series has become one of the most prominent regional forums on the South China Sea which have gathered leading experts to brainstorm a wide range of issues from geopolitics, maritime security, international law, marine-based economic development, marine ecology etc., which are deemed important to regional peace, security and sustainable development.
The Conference will provide participants with a unique opportunity to analyze the state of affairs of the South China Sea, its relevance to peace, stability and prosperity of the Indo-Pacific and discuss measures to turn the South China Sea into a domain for connectivity and cooperation rather than competition or confrontation.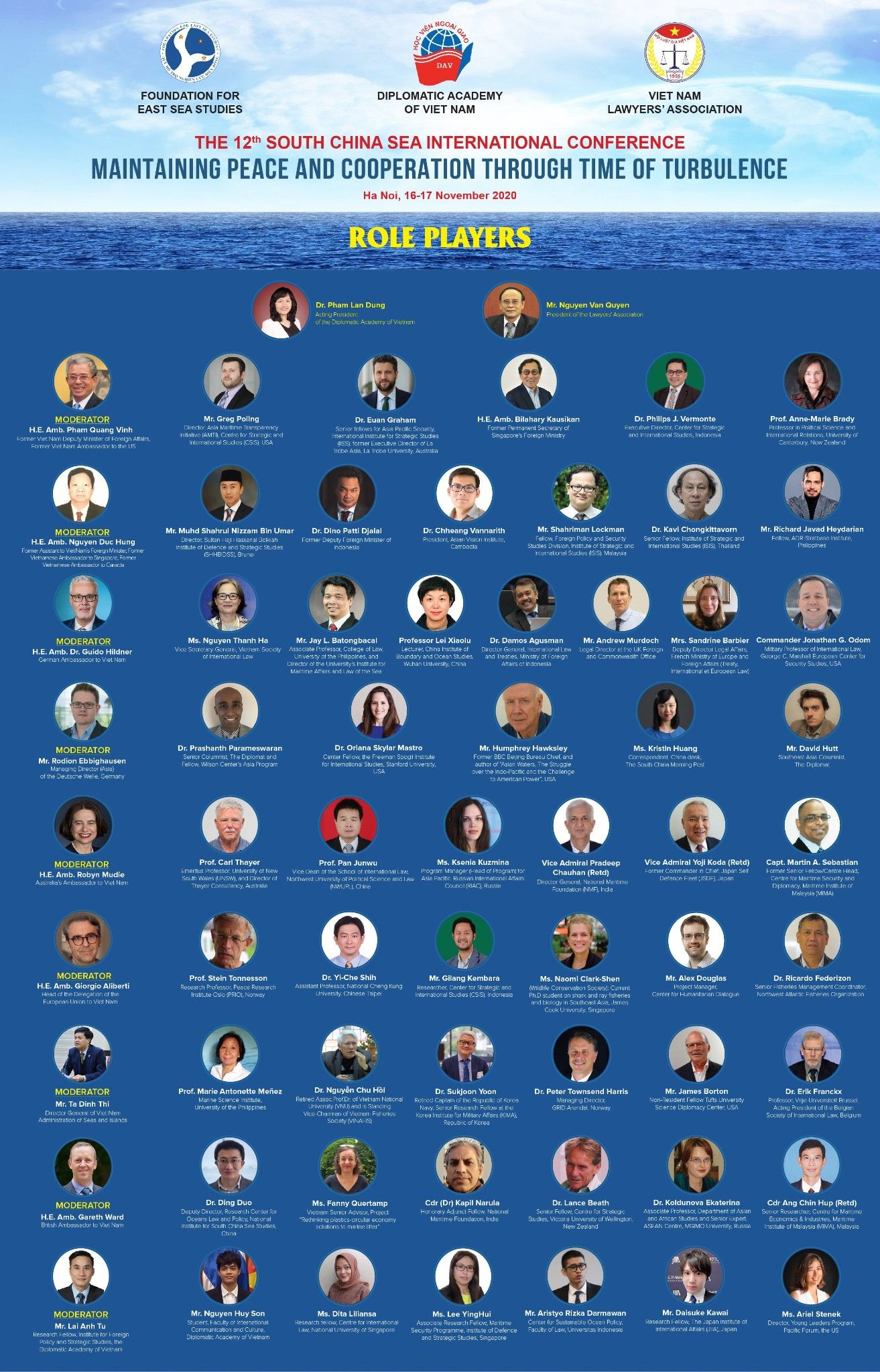 Click here for Conference Program
Click here to register for on-line participation

Click here to find out more about Young Leaders Program
The Conference this year is expected to be paneled by about 50 prominent speakers who are leading experts, analysts and policy makers, attended by around 250 onsite participants including senior officials, members of the diplomatic corps, business executives, experts and academics in Hanoi, and by hundreds of online participants worldwide.